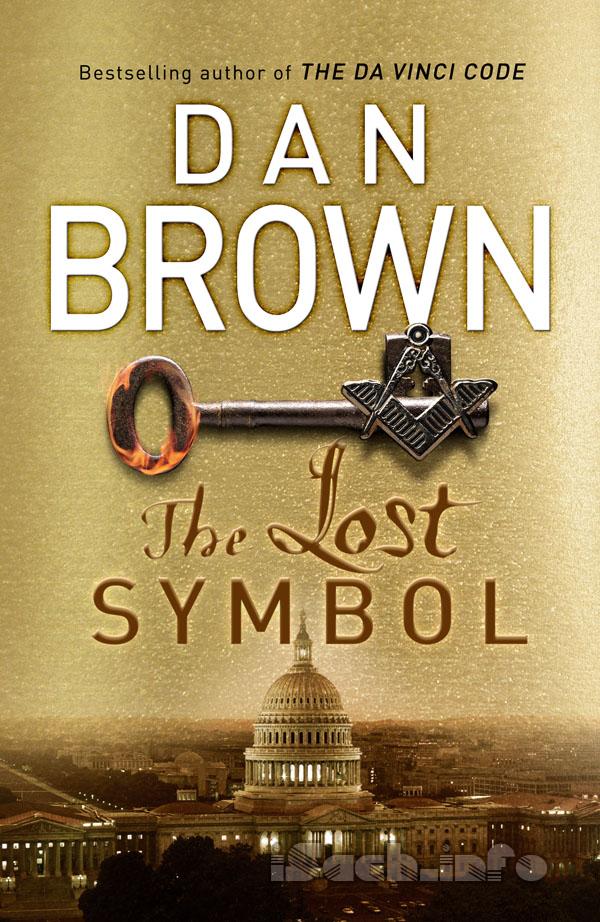 Tóm tắt truyện
The Lost Symbol is a 2009 novel written by American writer Dan Brown. It is a thriller set in Washington, D.C., after the events of The Da Vinci Code, and relies on Freemasonry for both its recurring theme and its major characters.
Harvard symbologist Robert Langdon is invited to give a lecture at the United States Capitol, at the invitation apparently from his mentor, a 33rd degree Mason named Peter Solomon, who is the head of the Smithsonian Institution. Solomon has also asked him to bring a small, sealed package which he had entrusted to Langdon years earlier. When Langdon arrives at the Capitol, however, he learns that the invitation he received was not from Solomon, but from Solomon's kidnapper, Mal'akh posing as Solomon's assistant, who has left Solomon's severed right hand in the middle of the Capitol Rotunda in a recreation of the Hand of Mysteries. Mal'akh then contacts Langdon, charging him with finding both the Mason's Pyramid, which Masons believe is hidden somewhere in Washington, D.C., and the Lost Word, lest Solomon be murdered.
Langdon is then met by Trent Anderson, head of the Capitol police, and Inoue Sato, the head of the CIA's Office of Security. Sato claims that Mal'akh poses a threat to the national security of the U.S. and that his capture is more important than Peter's rescue, although she refuses to elaborate. Examining Solomon's hand, they discover a clue leading them to Solomon's Masonic altar in a room in the Capitol's sub-basement, where they find a small pyramid lacking a capstone, with an inscription carved into it.
Sato then confronts Langdon with the security x-ray taken of his bag when he entered the Capitol which reveals a smaller pyramid in the package Langdon brought in response to the request by the kidnapper posing as Solomon. Langdon explains that he was unaware of its contents, but Sato, refusing to believe it, attempts to take Langdon into custody. Before she can arrest him, however, she and Anderson are assaulted by Warren Bellamy, the Architect of the Capitol and a Freemason, who then flees with Langdon in the confusion. He later explains to Langdon that he too has been in contact with Mal'akh and wants Langdon's assistance in rescuing Peter.
Mal'akh is revealed to be a Freemason with tattoos covering almost his entire body. He infiltrated the organization in order to obtain an ancient source of power,[9] which he believes Langdon can unlock for him in return for Peter Solomon's life. Several chapters also delve into Mal'akh's history with Peter Solomon: many years earlier, Peter bequeathed a large sum of inheritance money to his rebellious son, Zachary, who then fled the Solomon household and led a reckless life in Europe until he was arrested and imprisoned in Turkey for smuggling drugs. Peter flew to Turkey but decided to have Zachary extradited in a week's time instead of getting him released immediately in order to teach him a lesson. Zachary was apparently murdered by his cellmate who got his hands on Zachary's fortune and fled to Greece to lead a luxurious life under the name Andros Dareios. Dareios, however, soon grew tired of his life. Apparently having spoken with Zachary about Solomon's life as a Mason, Dareios broke into Solomon's home to find the pyramid, but accidentally killed Peter's mother Isabel and was in turn shot and left to fall into a frozen river by a vengeful Solomon. Surviving the fall, Dareios nursed himself back to health, covered his scars and eventually his entire body with tattoos and set off on a mission to infiltrate the Freemasons and gain access to their secrets, adopting the name Mal'akh.
As Langdon deals with the events into which he has been thrust, Mal'akh destroys the Smithonsonian-sponsored laboratory of Dr. Katherine Solomon, Peter's younger sister, where she has conducted experiments in Noetic Science, in the process ambushing and almost killing Katherine in a cat-and-mouse chase, but Katherine manages to escape and meet up with Langdon and Bellamy. Eventually, when cornered by the authorities, Bellamy is forced to give himself up while Langdon and Katherine escape. Both are later apprehended by Sato's team. Following clues regarding Mal'akh's previous identity as Peter Solomon's psychiatrist, Dr. Christopher Abaddon, Sato allows Langdon and Katherine to rush to his mansion to confront him, but Mal'akh ambushes them and murders their CIA escort. Meanwhile, as he is being interrogated by Sato, Bellamy expresses belief that Sato is working with Mal'akh but Sato assures Bellamy that she is also pursuing Mal'akh in the interest of national security and displays evidence that visibly shocks Bellamy.
Mal'akh places Langdon into an airtight sensory deprivation tank, where he interrogates Langdon by slowly filling the tank with liquid. He is able to convince Langdon to decipher the code at the pyramid's base, but continues to fill the tank until Langdon drowns and apparently dies. Mal'akh then ties Katherine to a chair and inserts an open-ended transfusion needle into her arm and leaves her to bleed to death then flees with a weakened and wheelchair-bound Peter Solomon to the Temple Room of the Scottish Rite's House of the Temple. He uses the threat of not calling an ambulance for Katherine as further coercion for Peter's cooperation. Sato leads a team of agents to the mansion after Langdon and Katherine's escort fails to check in and are able to save Katherine's life. After a near-death experience, Langdon is revealed to have survived due to the "water" in the tank actually being breathable oxygenated liquid and the tank being a device for meditation. Sato, Langdon and Simkins race to the House of the Temple where Mal'akh threatens to release a heavily edited video showing government officials performing secret Masonic rituals (the same video that Sato showed to Bellamy), which without context, appears highly disturbing. Mal'akh forces the Word—the unpronounceable circumpunct—out of Peter and tattoos it on his head on the last portion of unmarked skin on his body. Mal'akh then orders Peter to sacrifice him, as he believes that it is his destiny to become a demonic spirit and lead the forces of evil. When Peter claims that he will do so without hesitation to avenge his son and mother, Mal'akh shocks Peter by revealing that he is actually Zachary Solomon himself, having conspired with the prison warden to fake his death by disfiguring the body of another inmate beyond recognition (at the same time, Katherine and Bellamy discover several photos of Zachary in Greece after his supposed death that show his gradual transformation into Mal'akh). With tears in his eyes, Peter prepares to stab Zachary but ultimately cannot bring himself to do so and drops the knife just as Langdon arrives and tackles him. Director Sato arrives at the Temple in a helicopter, which smashes the Temple's skylight, the shards of which fatally impale Zachary. The CIA then thwart Zachary's plan to transmit the video to several leading media channels using an EMP blast, disabling a cell tower in the network path leading from Zachary's laptop computer. Katherine arrives and she and Langdon then share a tearful reunion with Peter and mourn Zachary's death. Zachary is only briefly able to lament his body's mutilation before dying and presumably dragged to Hell.
Later, Peter informs Langdon that the circumpunct Zachary tattooed on his head is not the Word. He also informs Katherine that he made back-ups of all of her noetic research data on his own computer, meaning her research can continue. Deciding to take Langdon to the true secret behind the Word, Peter leads him to the room atop the Washington Monument and tells him that the Word—a common Christian Bible, the Word of God—lies in the monument's cornerstone, buried in the ground beneath the monument's staircase. Langdon realizes that the symbols on the pyramid's base spelled out the words Laus Deo which translate to Praise God. These words are inscribed on the small aluminum capstone atop the Monument, which is the true Masonic Pyramid.
Peter tells Langdon that the Masons believe that the Bible is an esoteric allegory written by humanity, and that, like most religious texts around the globe, it contains veiled instructions for harnessing humanity's natural God-like qualities—similar to Katherine's Noetic research—and is not meant to be interpreted as the commands of an all-powerful deity. This interpretation has been lost amid centuries of scientific skepticism and fundamentalist zealotry. The Masons have (metaphorically) buried it, believing that, when the time is right, its rediscovery will usher in a new era of human enlightenment.
-- le_thu_huyen --